We Build Everything
Private Limited Company Registration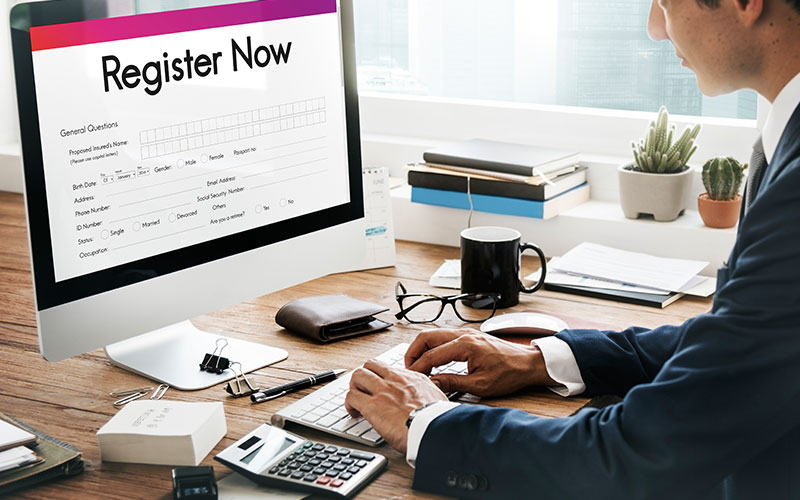 A Private Limited Company is one of the highly recommended ways to start a business in India. It is the most popular corporate entity that is registered extensively in India. Almost 93% of the companies incorporated in India are registered as Private Limited Companies. Every private limited company must use "Pvt. Ltd." Or "Private Limited" after their name.
Private Limited Company offers limited liability for its shareholders with certain restrictions placed on the ownership, such as:
Restricts the right to transfer its shares;
except in the case of One Person Company, the maximum limit for the number of members in case of a Private Company is two hundred. That means minimum 2 shareholders are required to start a private company, while the higher limit of members is 200;
Prohibits any invitation to the public to subscribe for any securities of the Company.
Companies are governed by the MCA (Ministry of Corporate Affairs) and regulated by the Companies Act, 2013, Companies Amendment Act, 2020, and the Companies Incorporation Rules, 2014.
Advantages of Private Limited Company:
A company is a Separate Legal Entity (Separation between Management and Ownership)
No minimum capital is required
Numerous Taxation Benefits
Easy to get investment/ funding for your Business.
Business Expansion and Diversification
Enhanced Brand Image and Improved Trust Factor
Limited Liability
Legal Security
Capacity to Sue and Be Sued
Better Compliance and Good governance
Basic Requirements for Incorporation of Private Limited Company
Minimum 2 Members (Shareholders/ Subscribers) maximum upto 200.
Minimum 2 Directors Maximum upto 15
Registered Office place
Minimum Capital/Subscription amount at least 1 Rs. Each Subscriber.
Documents required for Private Company Incorporation:
Self-attested copy of PAN of each Director/ Subscriber (Mandatory in case of Indian resident Applicant only)
Self-attested copy of Aadhaar of each Director/ Subscriber
Self-attested Copy of Passport (Mandatory in case of foreigner/NRI Applicant);
Passport size photograph of each Director/ Subscriber (in jpeg format)
Specimen Signature of Authorized Signatory
Self-attested Proof of Identity of each Director/ Subscriber (Voters Identity Card/ Passport/ Driving License)
Self-attested Residential Proof (Bank Statement/ Electricity Bill/ Mobile Bill/ Telephone Bill) (not older than two months)
No Objection Certificate from Landlord for Registered Office address
Electricity Bill/ Water Bill of Business Place (not older than two months)
Note: In the case of Foreign/ NRI applicants Copy of Passport, Address Proof & translated copies of proofs (if any) should be notarized and/or apostilled by the home country of the applicant.
Other Requirements for Incorporation:
Educational Qualification & Occupation of Directors
Phone No., Email Id of each director, Subscriber, Company
Proposed name of the Company (at least 2)
Main Object of the proposed Company
Proposed Authorized and Paid-up Capital of the Company
Shareholding Percentage
Face Value of Shares
Authorized signatory of the Company (anyone Director)
The interest of Directors in other Entities.
Procedure of Private Limited Company Incorporation/ Registration:
Application for Name approval after login on MCA Portal I Form Spice+ Part A with a maximum Upto 2 names
Obtain DSC of Proposed Directors
Register DSC of Proposed Directors as Authorized Signatory on the MCA Portal.
Obtain DIN of Proposed Directors if no. of Proposed Directors are more than 3 (Maximum upto 3 DINs can be allotted along with incorporation in Spice+ Part b
After getting name approval prepare Documents like MOA, AOA, NOC from Landlord, DIR-2, Interest in other entities, etc.
Filing of e Forms of Incorporation after login on MCA Portal only such as Spice+ Part b, Agile Pro – S, MOA, AOA, INC 9
Download the forms
Affix DSC of Directors, Subscribers, and Practicing Professionals (Practicing CS, CA, CMA)
Upload the forms after login to MCA Portal
Make Payment for PAN/ TAN application
Stamp duty Payment.
Wait for Certificate of Incorporation and Allotment of PAN/ TAN
After Satisfaction of Documents, MCA will Grant COI (Certificate of Incorporation), PAN, TAN, ESI PF Registration Number, Shop and Establishment Registration (Optional), GST Registration (Optional)
MCA provides a Certificate of Incorporation within 1 to 30 days.
Why CS Club India?
CS Club India is a group of well-experienced professional who helps you in correct decision-making as per requirement for your business and helps you to register your business and grow faster. We value all our customers and provide them with our best services. We ensure a fast and smooth process and 100% success results in the case of Private Limited Company Incorporation.
CS Club India helps you to register your Company across India at a very reasonable price. You can register your Company with us in a few easy steps. We will provide you with facilities at the time of Incorporation. Such as:
Name Reservation (RUN Application)
DIN (Directors Identification Number) allotment
DSC (Digital Signature Certificate) of Directors
Certificate of Incorporation
PAN & TAN
ESI, PF Registration
Draft your Company's constitution (MOA & AOA)
Opening of Bank Account after Incorporation
Share Certificate
GST Registration Certificate (Optional)
Shop and Establishment Registration (Optional)
After Incorporation also CS Club India assists you to run your business in the long term. We Provide you with:
Free consultation for the understanding of the scope of works
Assisting in the opening of Current Bank Account.
Holding First Board Meeting within 30 days from the date of Incorporation and subsequent Board Meetings.
Appointment of the First auditor in the First Board Meeting and filling of Respected forms.
Filling e-Form of Commencement of Business within 180 days from the date of Incorporation
Understanding of applicable rules and legal requirements of your Company
Directors KYC
Holding AGM (Annual General Meeting)
Annual Filling
And other assistance and consultation etc.